1

Upload Photo

2

Confirm Design

3

Customization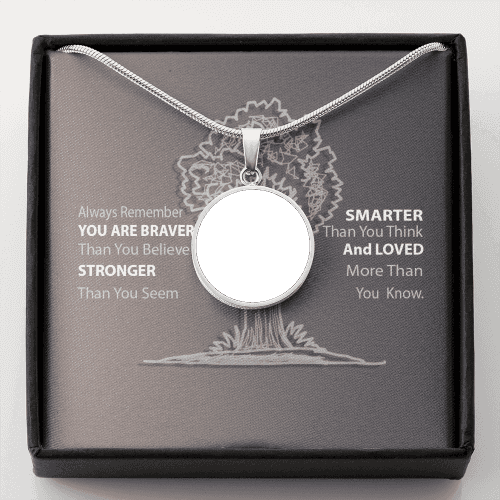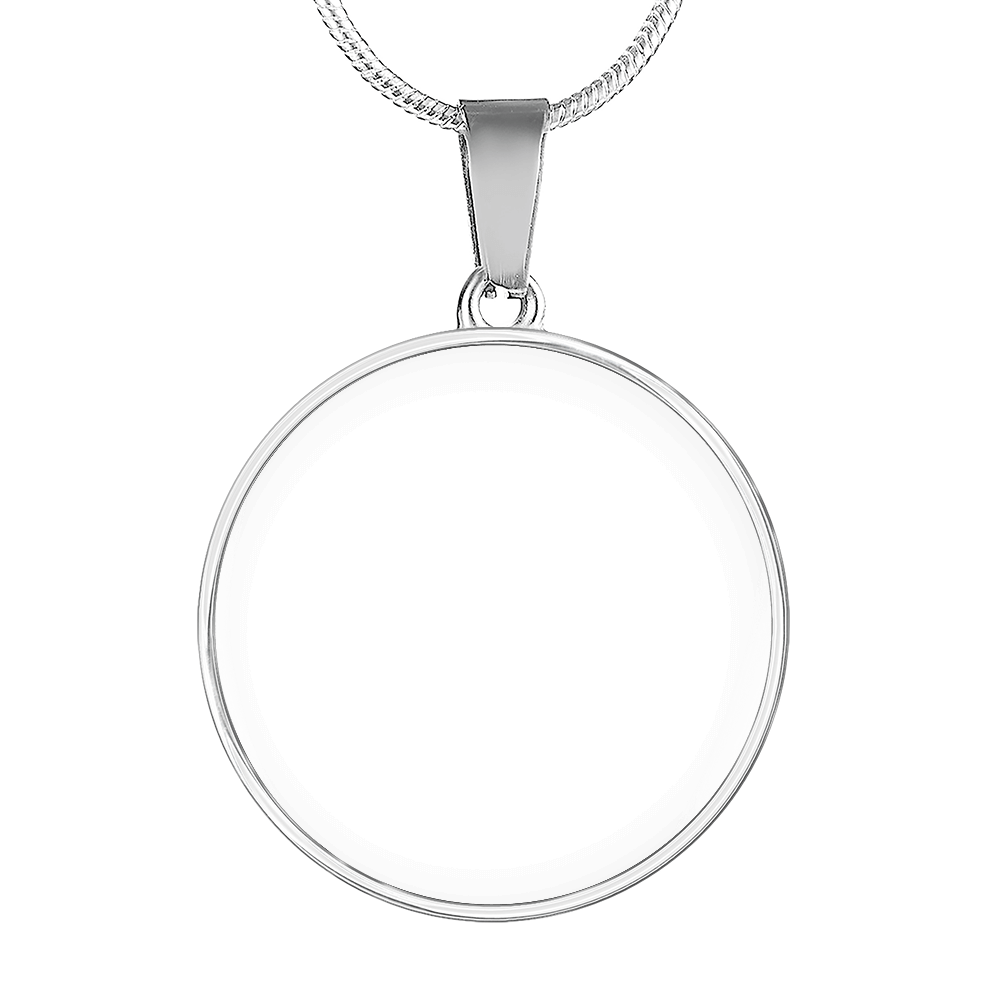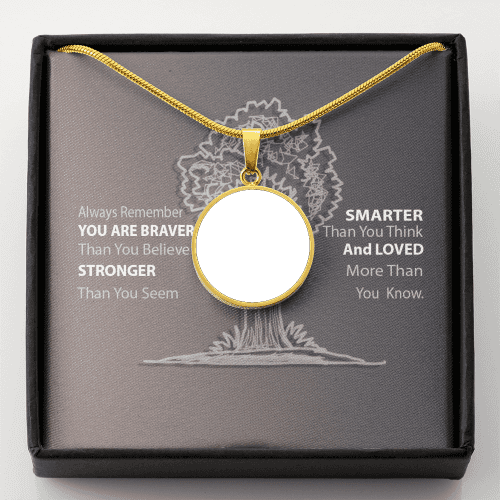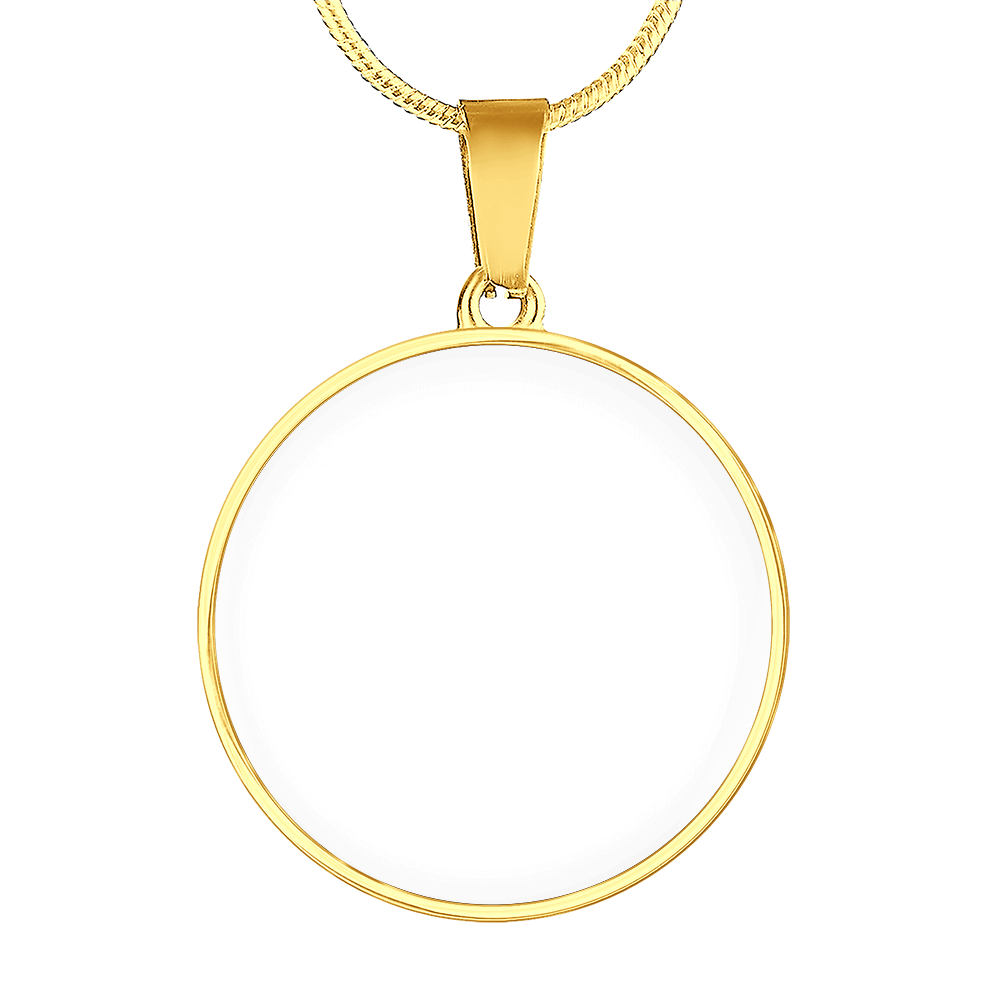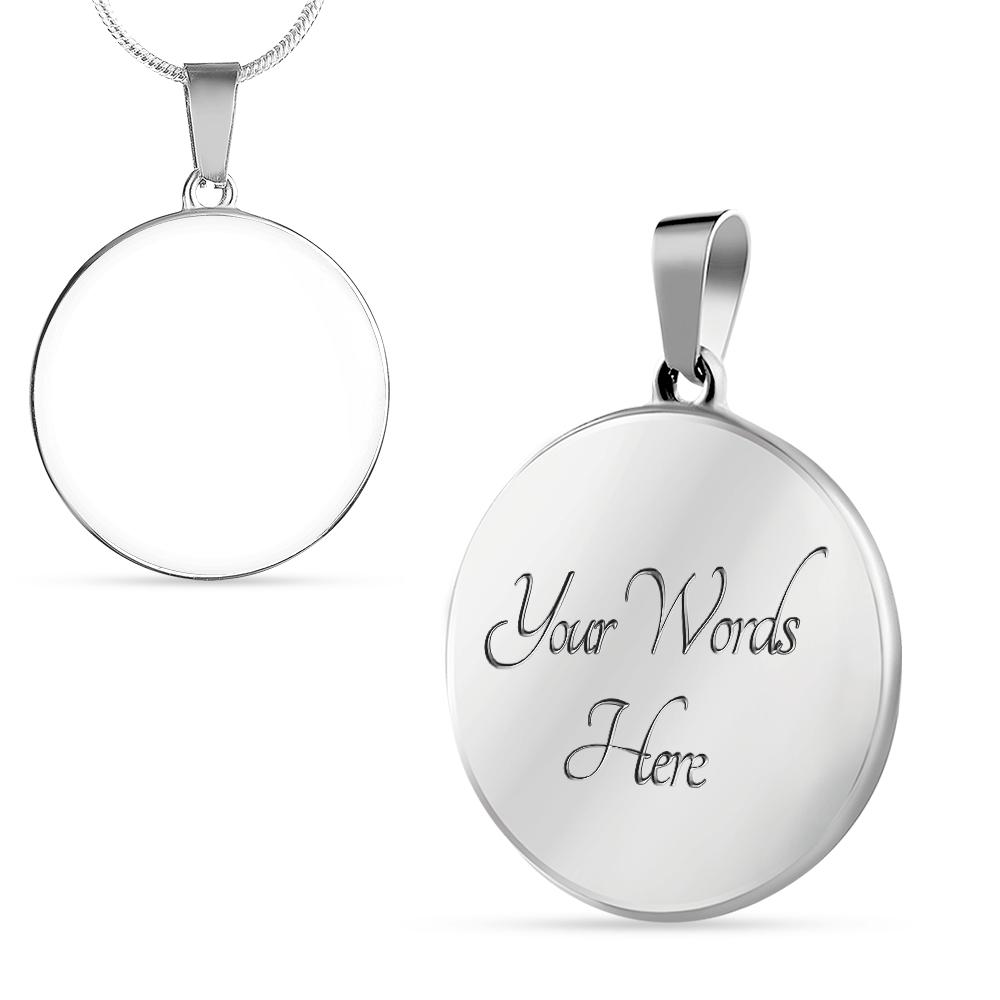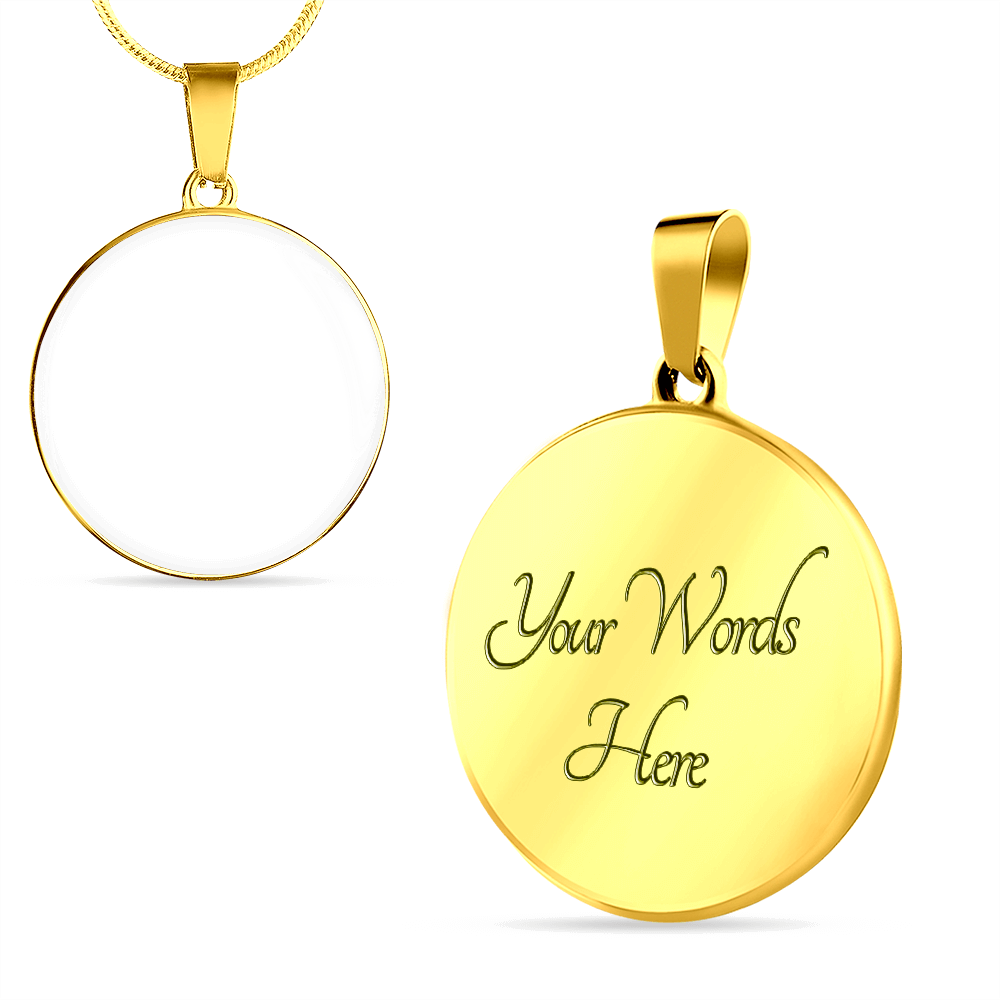 Drag or pinch with fingers to adjust
Purchase This Best-seller Custom Necklace With Photo with Engraved Text  Message and We Guarantee It Will Exceed Your Highest Expectations!
✅ FREE Standart Shipping (2-8 Days) - ONLY FOR USA
✅ Unique, one-of-a-kind gift
✅ NOT SOLD in stores
✅ Personalized and Shipped from the USA
✅ Free  Standard Gift Box and Message Card Included
✅ 60-Day Money-back Guarantee
➜ Our patent-pending jewelry is made of high quality .316 surgical steel with a shatterproof liquid glass coating and 18k yellow gold finish option.
➜ Our jewelry is personalized in the U.S.A by awesome working moms just like yours! We hire and train working mothers and pay a living wage. We are proud to support strong communities and keep jobs in America!
This Jewelry Item Is the Perfect Keepsake! Whether for Yourself or a Loved One.
➜ Add the perfect photo of your loved ones, friends, or even pets - to create a truly unique piece of jewelry!
➜ If the custom engraving option is available, engrave onto the back of the pendant your loved one's name, a special date, or anything else you want to remember and keep you close to their heart. Each personalized piece offers exceptional craftsmanship that is fit to be an instant classic in your family.
We Offer a 100% Happiness Guarantee
➜ If you're not 100% satisfied with your purchase for any reason, please contact us and we will make it right. Your satisfaction is our ultimate goal.
Product Dimensions
➜ Luxury Necklace: 18-22" (45-56cm) adjustable
➜ Circle Pendant: 23.5mm x 23.5mm
🚚 SHIPPING
We've adjusted our estimates below based on the latest information from our carriers.
Once shipped, delivery within:
•USA:2-8 Business Days  
•Canada:3-12 Business Days  
•Europe:3-12 Business Days  
•International: 5-14 Business Days 
• All orders ship with Love from New Jersey & Florida, USA
 You are responsible for any customs charges or taxes your country may charge.
Our jewelry products are made to order just for you! We're unable to offer returns or refunds for those, however if you have any issues with your order, please contact our support team who'll be happy to assist you!

✅What are Goldfi products made from?
Materials
All our products are made from 316L Surgical Grade Stainless Steel.
Some products have a Gold finish option. 14K products are plated with Rhodium, while 18K products are plated with real 18K yellow gold. We use a high quality electroplating process that means it doesn't rub or flake away easily. 

For graphical products, the clear dome is a shatterproof liquid glass-like material that is applied by hand. We do not use any paper or stickers to place designs onto our products!
Care Advice
It's fine to get our jewelry wet! Wear it in the shower or while swimming, just make sure to dry it afterwards!
If the item becomes dirty or tarnishes in some way, clean it using plain soap and water - drying with a soft cloth.
Before storing the item, make sure it's fully dry and is not stored in a moist environment. 
When storing, avoid storing it mixed amongst other jewelry, as the tarnish on those pieces may spread and damage the item.
While wearing, avoid exposure to chemicals (including cleaning agents), and avoid wearing in enviroments where the item may be knocked.
❗Goldfi.store GUARANTEE:❗

✅ NO RISK! - 60 Day Money Back Return Guarantee.
✅ 100% Satisfaction Guaranteed.
✅Safe Payments via Stripe® and PayPal.
✅Real humans on your Support Helpdesk! ( Send Us an email if you need any assistance).
✅We use encrypted SSL certificates for 100% security!
Unique, one-of-a-kind gift

NOT SOLD in stores

USA: 2-8 Business Days
Hurry! We Sell Out Frequently
Description
Surprise someone you love with this unique and elegant jewelry item 🎁.
We say "UNIQUE" because each piece is different when you provide your photo.
This hand-crafted piece will never fade and is built to last!
Specifics
Made in the U.S.A
316 Steel or 18k Gold Finish
Adjustable Necklace Chain Measures 18"-22"
Water-Resistant
Delivery
Each piece is 100% custom hand-made to order in only 3-5 business days!
Hurry! We Sell Out Frequently
Unique, one-of-a-kind gift

NOT SOLD in stores

USA: 2-8 Business Days
We've adjusted our estimates below based on the latest information from our carriers.
Once shipped, delivery within:
• USA: 2-8 Business Days
• Canada: 3-12 Business Days
• Europe: 3-12 Business Days
• International: 5-14 Business Days
• All orders ship with Love from New Jersey & Florida, USA
Purchase This Best-seller Custom Necklace With Photo with Engraved Text  Message and We Guarantee It Will Exceed Your Highest Expectations!

✅ FREE Standart Shipping (2-8 Days) - ONLY FOR USA

✅ Unique, one-of-a-kind gift

✅ NOT SOLD in stores

✅ Personalized and Shipped from the USA

✅ Free  Standard Gift Box and Message Card Included

✅ 60-Day Money-back Guarantee

 

➜ Our patent-pending jewelry is made of high quality .316 surgical steel with a shatterproof liquid glass coating and 18k yellow gold finish option.

➜ Our jewelry is personalized in the U.S.A by awesome working moms just like yours! We hire and train working mothers and pay a living wage. We are proud to support strong communities and keep jobs in America!

This Jewelry Item Is the Perfect Keepsake! Whether for Yourself or a Loved One.

➜ Add the perfect photo of your loved ones, friends, or even pets - to create a truly unique piece of jewelry!

➜ If the custom engraving option is available, engrave onto the back of the pendant your loved one's name, a special date, or anything else you want to remember and keep you close to their heart. Each personalized piece offers exceptional craftsmanship that is fit to be an instant classic in your family.




We Offer a 100% Happiness Guarantee

➜ If you're not 100% satisfied with your purchase for any reason, please contact us and we will make it right. Your satisfaction is our ultimate goal.




Product Dimensions

➜ Luxury Necklace: 18-22" (45-56cm) adjustable

➜ Circle Pendant: 23.5mm x 23.5mm

🚚 SHIPPING

We've adjusted our estimates below based on the latest information from our carriers.

Once shipped, delivery within:

•USA:2-8 Business Days  

•Canada:3-12 Business Days  

•Europe:3-12 Business Days  

•International: 5-14 Business Days 

• All orders ship with Love from New Jersey & Florida, USA

 You are responsible for any customs charges or taxes your country may charge.

Our jewelry products are made to order just for you! We're unable to offer returns or refunds for those, however if you have any issues with your order, please contact our support team who'll be happy to assist you!


✅What are Goldfi products made from?

Materials

All our products are made from 316L Surgical Grade Stainless Steel.

Some products have a Gold finish option. 14K products are plated with Rhodium, while 18K products are plated with real 18K yellow gold. We use a high quality electroplating process that means it doesn't rub or flake away easily. 





For graphical products, the clear dome is a shatterproof liquid glass-like material that is applied by hand. We do not use any paper or stickers to place designs onto our products!

Care Advice

It's fine to get our jewelry wet! Wear it in the shower or while swimming, just make sure to dry it afterwards!
If the item becomes dirty or tarnishes in some way, clean it using plain soap and water - drying with a soft cloth.
Before storing the item, make sure it's fully dry and is not stored in a moist environment. 
When storing, avoid storing it mixed amongst other jewelry, as the tarnish on those pieces may spread and damage the item.
While wearing, avoid exposure to chemicals (including cleaning agents), and avoid wearing in enviroments where the item may be knocked.

❗Goldfi.store GUARANTEE:❗


✅ NO RISK! - 60 Day Money Back Return Guarantee.

✅ 100% Satisfaction Guaranteed.

✅Safe Payments via Stripe® and PayPal.

✅Real humans on your Support Helpdesk! ( Send Us an email if you need any assistance).

✅We use encrypted SSL certificates for 100% security!

 










 

We've adjusted our estimates below based on the latest information from our carriers.

Once shipped, delivery within:

• USA: 2-8 Business Days

• Canada: 3-12 Business Days

• Europe: 3-12 Business Days

• International: 5-14 Business Days

• All orders ship with Love from New Jersey & Florida, USA